Cost of
Vaginal Hysterectomy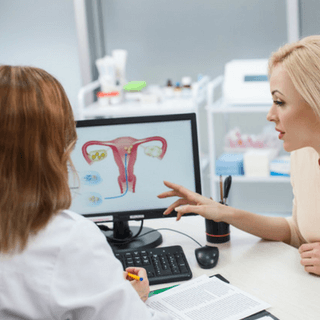 For more information, request a call back
Dr. Rami Hamed Center
Vaginal hysterectomy is the removal of the uterine via the vagina as an access rather than opening the abdomen. some times the resection can include the ovaries and the fallopian tubes if indicated.
The patient require 1-2 days stay in the hospital, and faster recovery than an abdominal hysterectomy is expected. Sometimes vaginal hysterectomy may not be possible, hence the surgeon decide to do the removal via the abdomen (abdominal hysterectomy).
Indications for the procedure varies from Fibroid, cancer, bleeding, etc. For more information refer to our hysterectomy page.
Package includes
Pre-Operative routine Anesthesia check up and investigation. Chronic disease check up is not included.


Surgery Fee

Operating room charges

Private normal room charges – day case.




Routine medications used during operation and admission

Routine post operative laboratory investigations



Radiology

Imaging post op


Prothesis or implant

Routine Medical consumables
Packages excludes
Other specialty consultations are not included.

Any special test, procedures, or service not related to the current operation is chargable extra.




Medications on discharge are not included.
Dubai Obstetrics and Gynecology clinic at DRHC now provides top male and female Gynecologist in Dubai to enhance the service on Cosmetic Gynecology,Surgical Gynecology, Contraception, Abortion, Menopause and so on.