Anal Fissure Treatment Surgery Cost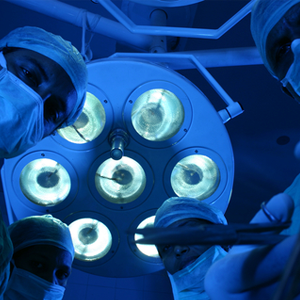 For more information, request a call back
Dr. Rami Hamed Center
An anal fissure is a tear of the anal skin that causes itching, discomfort, bleeding, and dull pain during and after defecation. Surgical

treatment is require in most of the times.

In more advanced cases,

anal flap

fashioning is necessary in order to make the fissure healing correctly. Read more...
Anal fissure surgery Package includes
Pre-Operative Anesthesia consultation, blood and other investigations

Surgeon Fee

Operating room charges

Doctor's Rounding fees

Routine medications used in the procedure & during admission

Routine laboratory investigations

Post operation Laboratory investigations

Routine Medical consumables & Implants

Two weeks follow up
Package excludes
Any other test, procedures, therapy or service in addition to the above listed will be charged extra

Take home medications and items of personal nature are not included
Anal fissure surgery Cost
Simple Fissurectomy AED 10,000
Lateral Sphincterotomy AED 12,000
Flap Technique - AED 18,000
Dubai Proctology Clinic / Proctology Surgery Packages - The proctologist at our center provides better diagnosis of hemorrhoids, fissure treatment in dubai , fistula treatment in dubai, hemorrhoid treatment, hemorrhoidectomy, hemorrhoid surgery and thd hemorrhoids. DRHC has the best proctologist in dubai