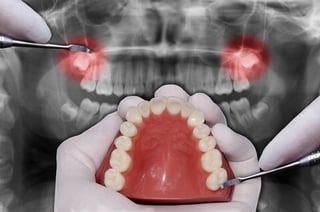 For more information, request a call back
Cost of Wisdom Teeth Extraction under General Anesthesia
"So scared of getting your tooth removed that you'd rather deal with the pain? That's about to change!"
Wisdom Teeth Extraction under General Anesthesia:
Wisdom tooth removal can be unpleasant procedures, and if you need more than one removed, you'll likely be returning for multiple visits.
Under General Anesthesia, multiple extractions can be performed in one visit with the added benefit of a pain free, stress-free treatment with our doctors and team of nurses whose main priority is your well-being."
wisdom teeth removal cost Package Cost
Total - AED 7,000 per tooth
We will raise your hopes and gain your trust
Are you looking for the orthodontist dubai or best dentist in dubai or best dental clinic in dubai or for the pediatric dentist dubai ? DRHC provides the leading dentist for dental implants, Cosmetic dentistry and wisdom teeth removal,teeth cleaning dubai , teeth whitening , veneers.