Benefits of Online Consultation/ Online Doctors
Doctors believe patient consultations via online are beneficial for numerous reasons, as they will:
Allow doctors to visit with more patients in one day.
Allow patients who can't take off of work to fit the appointment into their schedule.
Allow doctors to do routine post op checkups with better accuracy than phone or email consultations.
Seeing the affected area will allow doctors to make better recommendations.
How paid online doctor consultation works?
Patient needs to click Book an Appointment button below and will be directed to a form that asks for the details including online ID.
Patient will be contacted in 10 minutes from the customer centre.
Patient will be asked about the preferred time for consultation and doctor will call the patient at the specified time.
Doctors availability is from Saturday to Thursday from 9 am to 6 pm.
Payment for the consultation is 300 AED and has to be paid before consultation.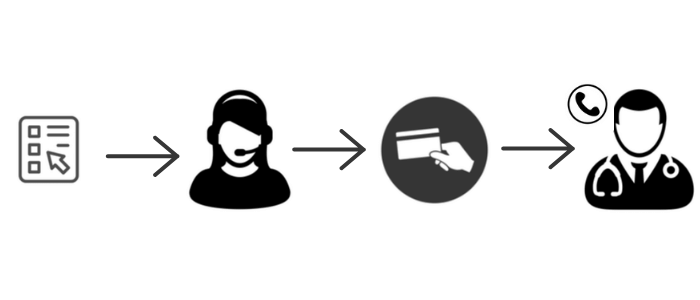 DRHC offers online doctor consultation in Dubai. Our advanced system enables patient to book telephone or video consultation online with doctor. Call +97142798200 for appointment for online health consultation.