Inferior Turbinate -

(RF Coagulation, Partial Resection, Sub mucus resection)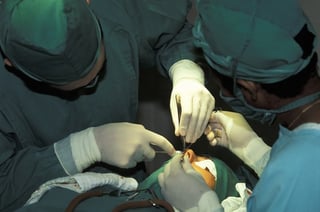 For more information, request a call back
Dr. Rami Hamed Center
The inferior turbinates are two shelves, one is existing on each lateral wall of the nose. If this is enlarged to block the nasal passages, then reduction of the size of the turbinates (partial resection or coagulation by radio frequency) are mandatory to re-establish the normal nasal breathing. This is easy and short procedure and might be done under local or general anesthesia as day case procedure.
Package includes
Pre-Operative Anesthesia consultation, blood and other investigations

Surgeon Fee

Operating room charges

Doctor's Rounding fees

Routine medications used in the procedure & during admission

Routine laboratory investigations

Post operation Laboratory investigations

Routine Medical consumables .

Two weeks follow up
Package excludes
Take home medications and items of personal nature are not included
We will raise your hopes and gain your trust
Dubai ENT clinic - If you are in search of ent specialist in dubai, then we can provide experienced and the best ent doctor in dubai for the healthy treatment with surgical package.